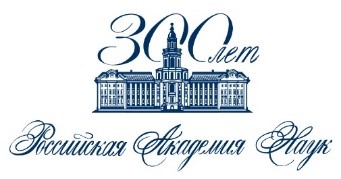 ---
Ноябрь, 30. Материалы конференции (49 MB). Настоящий сборник включает в себя статьи участников конференции, которые были представлены на пленарных заседаниях конференции или на стендовых сессиях, но не попали в труды конференции в один из Российских журналов. Материалы в данном сборнике публикуются без каких-либо правок и изменений, с сохранением авторского стиля и правописания.
---
Сентябрь, 21. Доступны все презентации устных докладов, фотографии конференции, видео с сессии закрытия и презентация Кузина М.В. со статистическими данными. Также поздравляем победителей и призеров конкурса докладов молодых ученых!
---
Сентябрь, 11. Конференция началась! Групповое фото с дрона и с земли.
---
August, 28. Book of abstracts available now.
---
XXVIII International Conference "Russian Particle Accelerators Conference RuPAC'23" will take place on September 11 - 15, 2023 at the Budker Institute of Nuclear Physics SB RAS, Novosibirsk. Organized by Budker INP SB RAS, General Physics Department of Russian Academy of Science and Council for Particle accelerators of RAS.
The conference goal are to exchange information and discuss various aspects related to the accelerator science and technology, beam physics, the new accelerator for leptons and hadrons colliders, the modernization of existing facilities, and the use of accelerators for basic and applied research.
Conference topics:
Modern trends in accelerator technology

Colliders

Beam dynamics, beam cooling methods, new approaches of particle acceleration

High intensity circular and linear accelerators

Heavy ion accelerators

Synchrotron radiation and free electron laser facilities

Accelerator sub-systems (magnet, vacuum, control, diagnostic, etc.)

Superconducting technologies

Accelerating structures and RF systems

Ion, electron and positron sources

Accelerator applications for medicine, industry and applied researches
Deadlines
Abstract submission and delegate registration - July, 20.
Orals and invited orals selection - August, 1.
Papers to the offiial journals - September, 15.
Papers to the Conference materials - September, 25.